Download the latest version of RAM Commander V8.8
RAM Commander provides full ILS (Integrated Logistics Support) and LSA (Logistics Support Analysis) support.
Numerous features and modules of RAM Commander are used for ILS and LSA: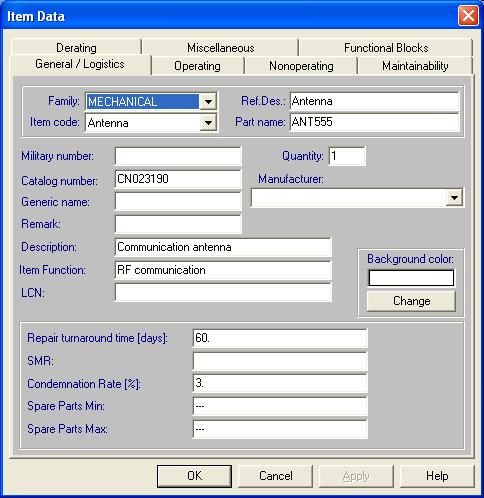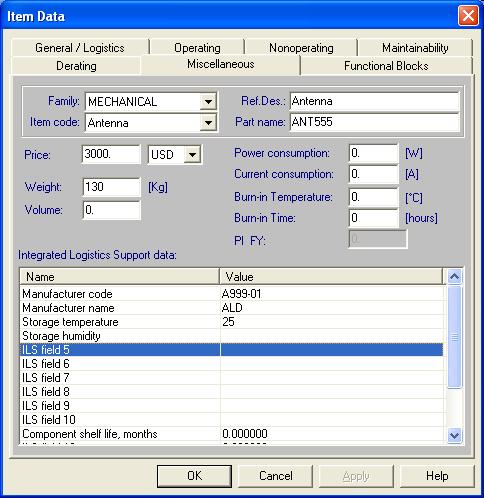 Maintainability Prediction and Analysis module provides one of the main outputs needed for ILS and LSA – the MEA Report.

FMECA and Testability Analysis Module produce important inputs for ILS.

Spare Parts Optimization and Spares Quantity Estimator modules give answers to one of the most important tasks of ILS spare parts provisioning taking into account budget limitations, Turnaround Time, Condemnation Rate, Spare parts Max/Min.

RAM Commander allows interfacing with the LSA information of the customer's ERP system and produces MAC (Maintenance Allocation Chart) and ICL (Integrated Configuration List). Seamless connection with D-LCC provides coverage of Life Cycle Costing.
RAM Commander encompasses and implements the unique knowledge gained by ALD ILS/LSA/LCC team - one of the world leaders in big scale ILS / LSA projects.
Download the latest version of RAM Commander V8.8
See also:
ALD Reliability and Safety Software Overview
Reliability&Safety Analysis Software Download
ALD Reliability, Safety and Quality Services