ALD MTBF Calculator is a free software tool for Reliability Prediction, supporting more than 20 reliability prediction standards. MTBF Calculator is a Windows Desktop application, you should download it from our web site and install on your PC.
To install and start using MTBF calculator, please follow the instructions below:
1. Click on MTBF Calculator download link:
Download Free MTBF Calculator
or go to
ALD Reliability&Safety Software Downloads
page.
2. Fill in your contact information.
3. Direct link to installation package will appear - click on it.
4. Save the downloaded file to your computer and start it, or open it directly after downloading.
5. Installation wizard will guide you through the installation steps.
6. Run the installed software from A.L.D. Engineering group in the Start menu - MTBF Calculator screen will appear: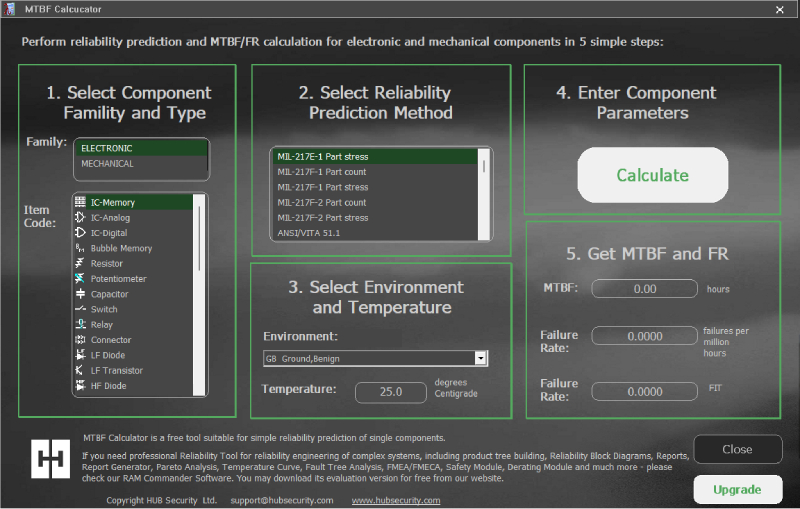 7. It is possible that you will see the following screen after running MTBF Calculator: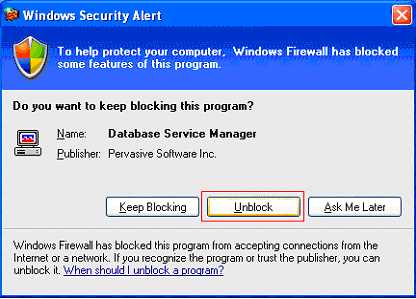 8. Press "Unblock" for the Pervasive Database Service Manager - it is verified database driver from Pervasive Software which will not harm your computer and it is required for MTBF Calculator operation.
See
Free MTBF Calculator User Guide
for usage instructions.
To uninstall the ALD MTBF Calculator, open Control Panel, select "Add/Remove Windows Programs", select MTBF calculator in the list and press Remove. The software will be completely removed.
The MTBF calculator is freeware and is provided as-is, without technical support. However we are committed to continuously improve it and therefore appreciate your comments and suggestions - please send suggestions to This email address is being protected from spambots. You need JavaScript enabled to view it. .
See also:
Free ALD MTBF Calculation/Prediction Software
ALD Reliability Prediction Software
ALD Reliability and Safety Software Overview
Contact Us