The Master Minimum Equipment List (MMEL) is a document which lists the equipment that may temporarily be inoperative, subject to certain conditions, whilst maintaining an acceptable level of safety as determined in the applicable documents. Each MMEL document is specific to an aircraft type.

MMEL analysis is required for all aircraft manufacturers to certify aircraft safety by the appropriate aviation authorities such as FAA, EASA, etc.

RAM Commander's integrated MMEL module supports Master Minimum Equipment List generation using results of the Reliability, FMECA, FHA (Safety) and FTA modules.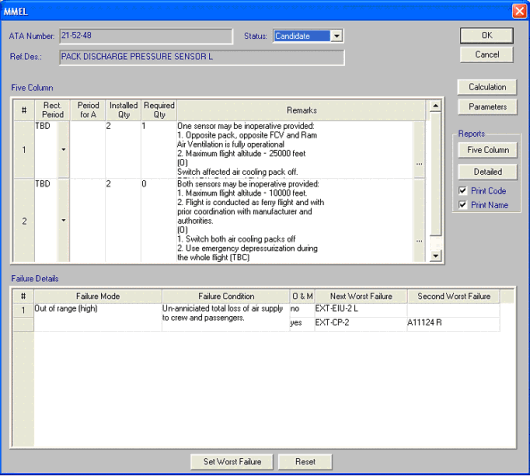 MMEL Module Main Features

• Compliance with MMEL requirements
• Integration with aircraft Reliability and Safety analyses modules
• Candidate Item selection
• Calculation(s) of Expected Probability before and after failure
• Automatic identification of the next (first in flight) and second worst failures
• Reports generation:
• Standard MMEL: "Five Column Format" - presents the standard MMEL report
• Detailed Quantitative Analysis - presents results of analysis that has determined MMEL selection

MMEL Module Algorithms for MMEL Candidate Selection
• Algorithm based on JAA MMEL development guidelines
• Algorithm implementing RRJ - 95/75 guidelines
A user may select an appropriate algorithm for his/her system analysis.
An example of the standard MMEL 5-column report generated by RAM Commander: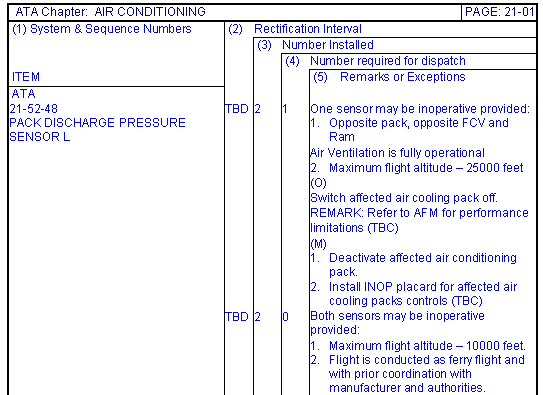 See also: