RAMS (Reliability, Availability,
Maintainability and Safety) Software
Comprehensive software tool for Reliability and Maintainability Prediction, Reliability Analysis, Spares Optimization, FMEA/FMECA, Testability, Fault Tree Analysis, MSG-3, Event Tree Analysis and Safety (SAE ARP4761, MIL-STD-882E). More about RAM Commander...
RAM Commander is a comprehensive software tool for Reliability and Maintainability Analysis and Prediction, Spare Parts Optimization, FMEA/FMECA, Testability, Fault Tree Analysis, Event Tree Analysis and Safety Assessment. Its reliability and safety modules cover all widely known reliability standards and failure analysis approaches. RAM Commander is indispensable tool for ensuring reliability of sophisticated systems.
RAM Commander Modules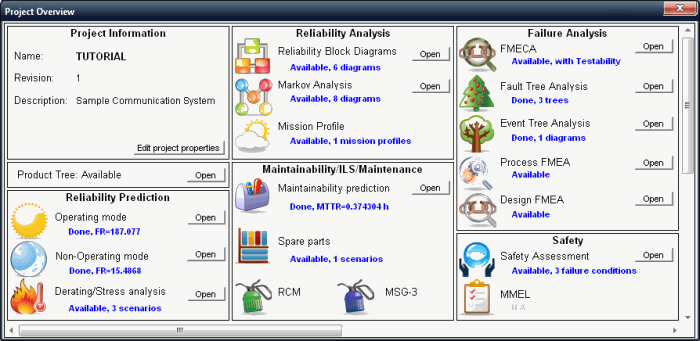 See a short RAM Commander Introduction video for quick overview of available modules and capabilities:
Looking for Reliability Block Diagram Tool?
RAM Commander Tasks
Reliability Prediction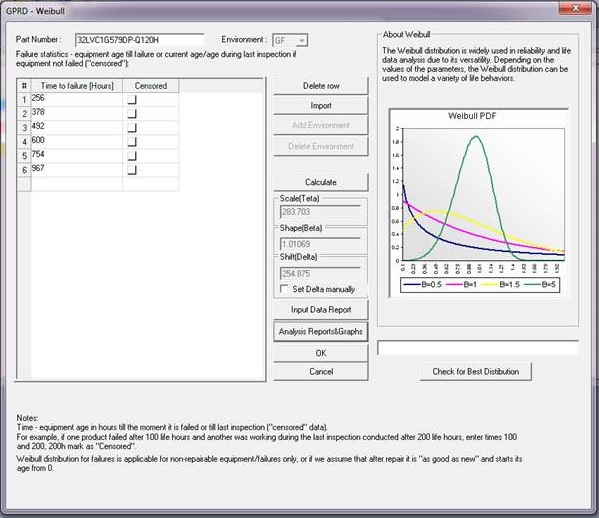 Sensitivity analysis & trade-offs
R & M allocation/apportionment
RAM Data management
Field failure rates conversion
Mission Profile Analysis
ILS/LSA Support
RBD with Monte Carlo simulation
Reliability estimation of various system configurations
Spare Parts optimization
Derating guidelines and reports
Fault Tree and Event Tree Analysis
Risk Analysis
Maintenance Procedure development using RCM/MSG-3
Safety Assessment
MMEL development
RAM Commander Features
Coverage of most of Reliability, Availability, Maintainability, Risk and Safety analysis tasks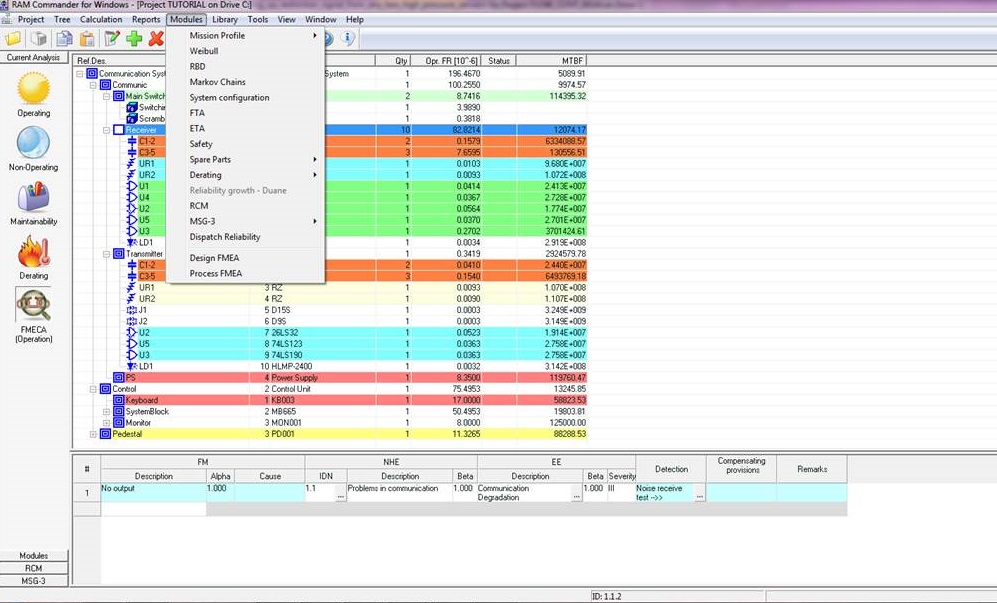 by the wide range of RAM Commander modules
Single software package integrating all modules
Modern and convenient user interface
Multi-user capabilities: simultaneous work on the same project for a number of users across the network
Flexible installation types: standalone, client/server, WAN
Flexible licensing models: floating network license, hardware locks, PC-license
Data import wizard: ASCII, Excel, Access
Customizable data export
Report and Graph Generator
Customizable reports
Report output in HTML, RTF, MS Word, MS Excel, Text formats
Reports generation by customizable MS Word template
Convenient Product Tree tools:
Search
Global Change&
Go To
Massive Entry
Defaults Manager
Comprehensive Components Libraries
Want to Try Reliability Calculation Software?
Other ALD Software Tools
D-LCC – Advanced tool for life cycle cost calculation, total ownership cost and sensitivity cost analysis.
FavoWeb FRACAS – Web-based or cloud-based dynamic incident/failure/fault management system: FRACAS world leading.


See Also
ALD Reliability and Safety Software
ALD Reliability, Safety and Quality Services
Reliability&Safety Software Download